Asbestos exposure is the No. 1 cause of occupational death in Canada. Since 1996, asbestos-related disease has accounted for around a third of workplace deaths - Asbestos.com
Just leave it in the ground."
This was the dominant rally chant heard at antinuclear war protests during the Cold War Sixties. The "it" to which the protesters were referring was uranium.
What people overlooked at the time and what is arguably having a more deadly fallout today than all the radioactive minerals put together is none other than asbestos.
Asbestos? When I was a kid growing up in the 1960's in Canada, we were taught in junior high school that Canada was the biggest producer and exporter of asbestos in the world. Most of it came from two mines in Quebec (one of which was located in a town that was actually named Asbestos). This made us proud to be Canadians. Maybe we couldn't win very many medals in the Olympics, but we sure knew how to supply the world with asbestos.
Nevertheless, Canada has been making global headlines in recent months due to revolutionary changes in legislation. However, it's not just the rewriting of pot laws or the decriminalization of possession and cultivation of marijuana for personal use that has been grabbing the news. As of December 30, 2018, the Ministry of Environment will now "prohibit the import, sale, and use of asbestos as well as the manufacture, import, sale, and use of asbestos-containing products".
Why is this a momentous and exciting announcement? Here's why. Asbestos is a very dangerous substance. Other than tobacco smoking, asbestos inhalation is the leading cause of lung cancer. When someone inhales asbestos fibres, it causes scarring of the lungs and creates a difficulty in breathing. Besides lung cancer, exposure to asbestos can also cause mesothelioma, a very rare form of cancer of the lining of the chest.
Is asbestos-related cancer only dangerous for those involved in mining the mineral? Far from it, because most of the diseases stemming from asbestos exposure are caused, not by digging the mineral out of the earth, but by breathing the tiny particles at home or in the workplace.
What makes this substance such a menace to human health? Asbestos is very friable, which means it breaks into tiny fibres quite easily. Since it was used in large amounts in the construction and automotive industries, and since it was found in such diverse products as cement plaster, heating systems, floor and ceiling tiles, clutches, brake pads, and insulation, it is quite likely that we have all been exposed to asbestos at one time or another in our lives. And since its biggest risks occur when the asbestos fibres are disturbed during activities such as renovation and demolition, (and even vacuuming), there are very few of us who can claim we have never breathed the miniscule fibre molecules into our lungs.
Everybody agrees that Canada is one of the "nice guys" among the nations on the planet, right? Canadians are so polite that they'll apologize to the sky if they get hit by lightning, no? Okay, are you ready for this? Although the harmful effects of asbestos on lungs was first identified almost one hundred years ago, and many countries started limiting its use in the 1970's, still Canada attempted to block the efforts of the World Trade Organization to declare asbestos a hazardous material. In fact, Canadian authorities went as far as to claim that the type of asbestos that came from Quebec mines, chrysotile (the fibrous form of the mineral serpentine), was not at all harmful to humans.
Not exactly "Mr. Nice Guy", wouldn't you agree? And even though Canada finally stopped producing and exporting asbestos in 2012, it continued to allow products containing the hazardous substance to enter the country. Not only did it keep importing asbestos products, but these imports increased from a value of $4.7 million in 2011 to $8.2 million in 2015. That's almost double!
It is with a great amount of relief that we applaud the recent announcement from the Canadian Ministry of Environment restricting the importation of asbestos products. And even though this ban comes thirty-one years after the World Health Organization declared asbestos a cancer-causing substance, we figure "better late than never".
Before we get too giddy with this welcome news, we must remind ourselves that asbestos is still present in most houses built before the 1990's. Eventually, whether it's through alteration, renovation, or replacement, either we or our children will have to deal with the repercussions of past mistakes in underestimating the effects of asbestos. Lord have mercy.
---
About the Author
Shilo Zylbergold lives on a small island somewhere in the southwest corner of British Columbia, Canada. He grows vegetables, teaches math, and is a columnist for a local paper. Send complaints to [email protected]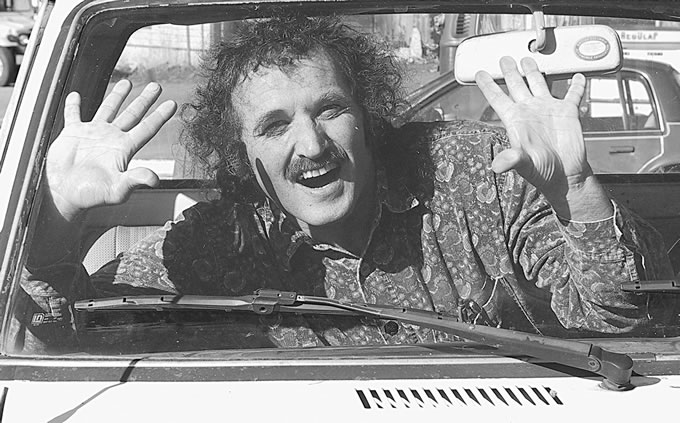 You don't have to wander too far afoot to find someone who will swear that CBD oil has improved the quality of life and lessened the pain. How reliable, however, are these claims? - Shilo Zylbergold
Hard-to-handle, and difficult to read package "stuffer" printed in Lilliputian type of Bible paper - FreeDictionary.com
Time moves in one direction, memory in another - William Gibson
You don't have to wander too far afoot to find someone who will swear that CBD oil has improved the quality of life and lessened the pain. How reliable, however, are these claims? - Shilo Zylbergold
Hard-to-handle, and difficult to read package "stuffer" printed in Lilliputian type of Bible paper - FreeDictionary.com
Time moves in one direction, memory in another - William Gibson
For a virologist, this transmission is worth study, and it'll probably teach us a few new things about monkeypox. But for the average person, on a worry meter from 0 to 10, it's probably below a 1 - Grant McFadden PhD, Arizona State University
©2022 | HealthWorldNet, Inc. | 113540
Last Updated : Tuesday, September 20, 2022